Machine & Moudle:NEJE 3 Max v2 & E80
Material & Tool:4mm plywood, 5 rubber bands
The Idea You Can Get from this Post: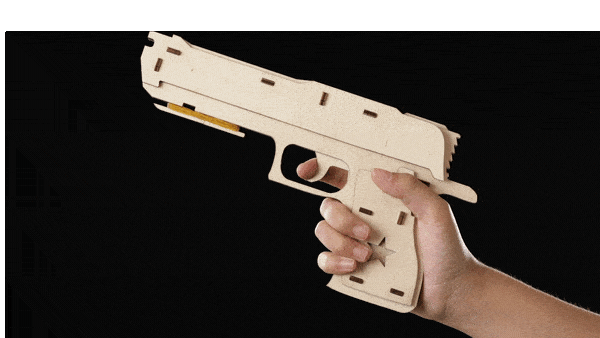 Tutorial Guide:
1.Place the plywood and measure the focal length between the plywood and the E80 module to be 25mm.
2.Connect the machine and open lightburn, upload the dxf file you downloaded to the lightburn application interface.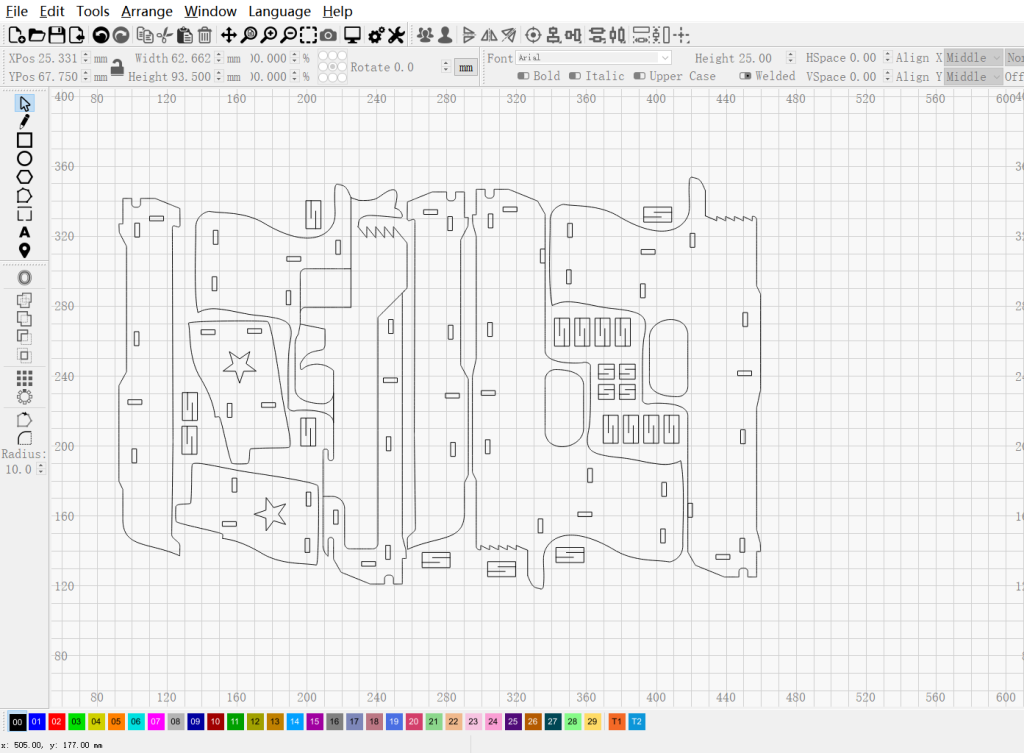 3.Setting parameters:500mm/min,100%power,1 pass
4.After the cutting is completed, assemble it and put the rubber band underneath.