Inlay
An inlay involves placing a patterned material into a recess cut into a base wood surface. This base is sometimes called the matrix or setting. After installing the inlay, the surface is sanded and finished to make everything smooth and flush.
Inlays are a great project for beginning woodworkers with patience and attention to detail. Setting an inlay offers a savvy way to cover up small woodworking mistakes or blemishes. Best of all, an inlay can make entry-level woodworking look far more advanced than it really is.
Material
NEJE E40 Laser Module
MDF
Plywood
Spruce
Scots pine
Beech
Oak
Utile Wood
Tweezers
Caliper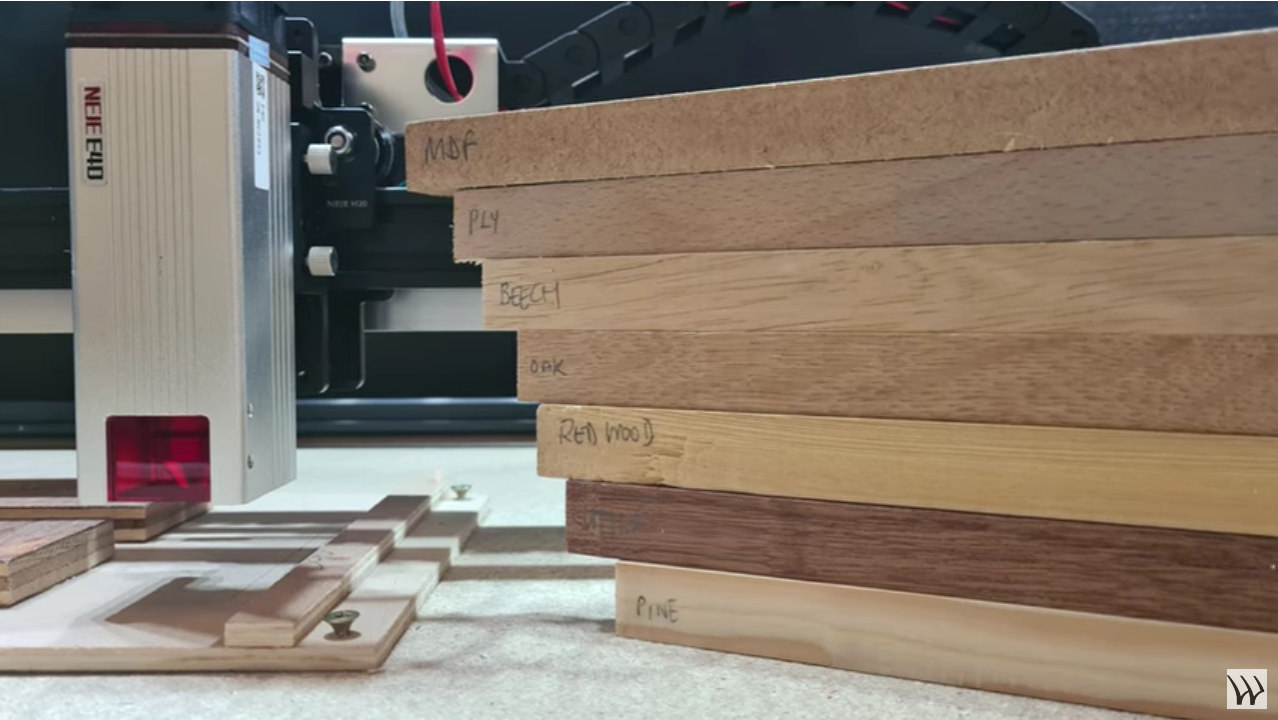 NEJE E40 Laser Test
The focus height is 3-5mm from the surface of the engraved/cut object.
Engraving: It is recommended to turn off the air assist; Cutting: Turn on the air assist. (Air compressor : 0.8mpa-1.5mpa).
Cutting parameters :10mm/s, 100% , air assist on.
Low-density wood boards can reach 7mm or more in one pass, while medium-density materials such as mdf can cut 3-5mm in one pass.

Note: When cutting for a long time, the cutting ability weakens. Please check the lens if there is dust in the lens. Please use a clean cotton swab to clean the lens.
Video
Video time order list
Relate Post
Topic
Other Support